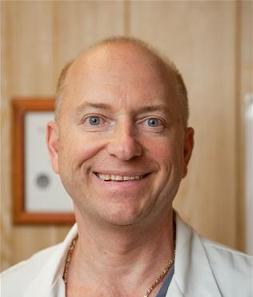 Professional Statement
Dr. Oleg Karpenko is a well-respected podiatrist serving patients throughout the New York City metro area, with an office conveniently located in Georgetown Brooklyn, NY.
Board Certified by the American Board of Multiple Specialties in Podiatry and Board Qualified by the American Board of Foot and Ankle Surgery, Dr. Karpenko provides a comprehensive array of care options, including care for bunions, hammertoes, corns and calluses, diabetic foot ulcers, limb salvage procedures, ingrown toenails and toenail fungus.
Skilled in all types of podiatric foot surgery, Dr. Karpenko is uniquely positioned to ensure every patient gets the best, safest and most appropriate care based on their specific needs.
As a leading podiatrist committed to providing the most advanced care for patients in the Greater New York City region, Dr. Karpenko also offers wade variety of conservative treatment for different foot conditions, including providing of orthopedic and diabetic shoes for his patients supplied with custom made orthotics designed to help each patient manage foot deformities and gait issues and avoid damage to the foot and its structures.
Dr.Karpenko has devoted almost half of his life to medical education and training. After earning his MD degree at St. Petersburg Medical University and extensive surgical training in Russia, Dr. Karpenko graduated from New York College of Podiatric Medicine with Magna Cum Laude followed by additional advanced professional training at the Kingsbrook Jewish Medical Center, where he served as Chief Resident of Podiatric Medicine and Surgery Program.
Today, he serves as an attending surgeon at many leading hospitals in the area, including Brookdale University and Kingsbrook Jewish Medical Centers, continues to advance his education and knowledge of podiatric diseases in dedication to receiving widest array of top-quality care for his patients.
Dr. Karpenko is sensitive to the uniqueness of each patient's situation and adapts his consultations and treatment options appropriately to accommodate individual needs and concerns.
Education

New York College of Podiatric Medicine, Doctor of Podiatric Medicine
Kingsbrook Jewish Medical Center, Residency in Podiatric Medicine and Surgery
Saint Petersburg Pavlov State Medical University, Doctor of Medicine
Hospital Affiliations
Kingsbrook Jewish Medical Center
Brookdale University Medical Center
Languages Spoken
English
Russian
Ukrainian
Professional Memberships
Academy of Ambulatory Foot and Ankle Surgery
Awards and Publications
Zinkovsky A, Zonenko V, Karpenko O "Treatment of chronic otitis media with Kanamycin lavage" Medicina , 1996
Khan K , Karpenko O, Ahmed M, "Chronic Tenia pedis infection with pseudomonas aerugenosa superinfection. Case study" , 2008
10/2005,10/2006,10/2007,10/2008,10/2009 - Dean's list
10/2008, 04/2009 - APMA education Foundation Scholarship
10/2008 - J.T.Tai Foundation Scholarship
05/2007 – 05/2009 - Pi Delta National Honor Society
10/2007,10/2008 - NYCPM Educational Scholarship Award
10/2006 - Dr.Walter Green Memorial Award, Stephen Seifer Memorial Scholarship
In-Network Insurances

Accept most private Insurance plans.
© Copyright Dr.KarpenkoDPM